Sponsorship Management Technology.
Equipping nonprofits to thrive in their unique areas of outreach and expertise through sponsorship and relational fundraising technology.
You're a nonprofit. We're a nonprofit. Our goal is partnership, so let's do this together. We partner with nonprofit organizations and provide them with world class sponsorship tools in order to help them reach full potential.
Best in class cloud based sponsorship software platform.
Secure integrated payment gateway for worry free donation collection and payouts.
Flexible configuration for child sponsorships, student sponsorships, or any other sponsorship type such as staff, classroom, team, or program/initiative.
Data security and child privacy protection are priority one.
Overview
The Outgiven Sponsorship Platform
Ultimate flexibility
Configurability to support your unique use case, whatever it might be.
Child sponsorships, student sponorships, staff sponsorships, and more. You can even do sponsorships of teams, programs, or ongoing initiatives. Set up any number of sponsorship types, with any dollar amount, and any number of sponsors per profile. We take care of all aspects of sponsorship tracking, payment routing, failed payment follow up, emailing, and detailed reporting.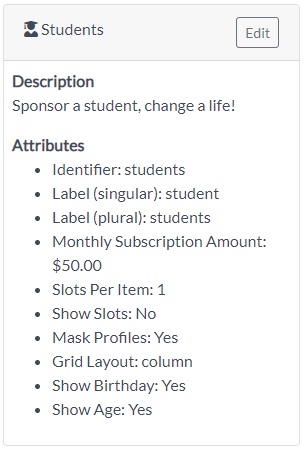 Privacy protection first.
Online privacy protection and data security as a guiding principal
Modern best practice requires that the personal identifiable information associate with minors be protected online. We encourage that sponsorship profiles associated with children be restricted with Outgiven's Identity Mask® technology. Identity Mask® makes this process pain free by automatically blurring pictures and masking identifiable information such as child images, names, birth dates, and more. Sponsorship unlocks the profile and provides individual sponsors with access to unmasked info.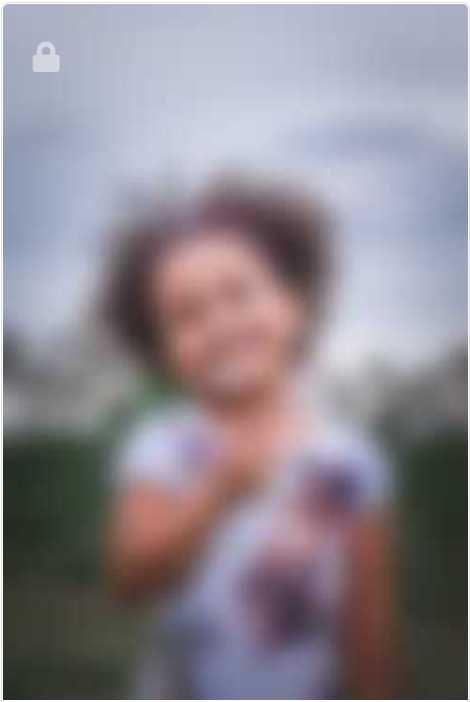 Simple payment integration.
Link your account in minutes, then collect payouts on cruise control.
Outgiven provides a state of the art, secure, and PCI compliant payment interface via its partnership with Stripe. We handle all aspects of payments, recurring donations, failed payment followup, and weekly payouts directly to your bank account.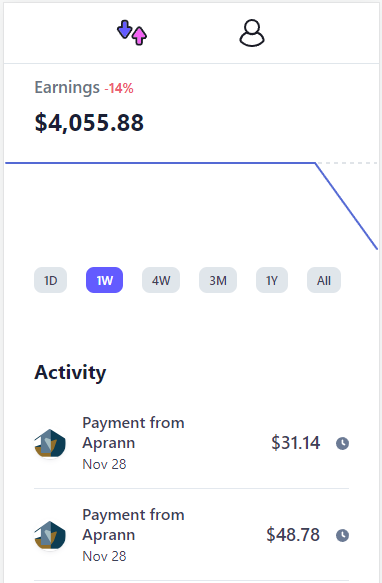 Right tools. Right time.
Engage your donors in the moment, whether that's live events, email campaigns, or casual browsing.
Donors approach giving in different ways. Your goal is to effectively engage them where they are at. Outgiven provides the right tools to get the job done. Lightning Sponsorships, Gift Sponsorships, and Occasions give you various options to share your story and connect your network with the amazing work you are doing. Learn more by checking out Outgiven's features.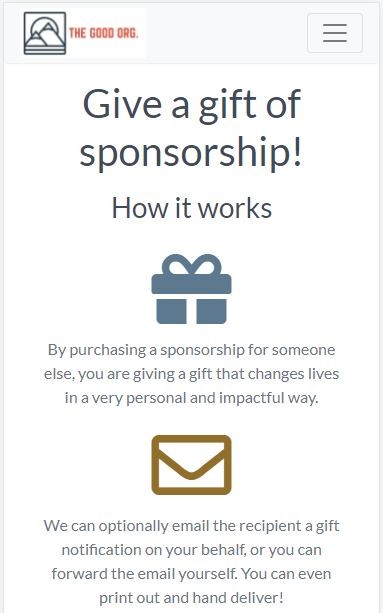 Changing the world, together.
We walk in your shoes every day, and we can help each other.
Outgiven is a labor of love from Aprann, a 501(c)3 nonprofit. We also do a lot of other neat things, like provisioning computer labs and bringing computer science education resources to schools in Haiti. When you partner with us, your funds are not only providing you with a best in class sponsorship platform, but you are also supporting nonprofit initiatives in technology enablement for the underserved.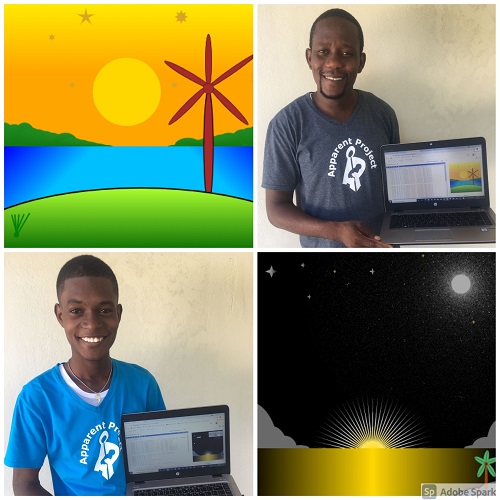 Sponsorship Platform
Features Overview
Sponsorships, redefined
Everyone has a story, and every story matters. We help donors connect with the stories of those you serve in a deep and meaningful way through our feature rich sponsorship management platform.
Low cost
We're a nonprofit, you're a nonprofit. We keep costs low, and work with our partners to receive discounted fees and services. Any proceeds are reinvested into our missional initiatives.
Simple Payments
Securely link your bank account in less than five minutes through Aprann Pay, powered by Stripe. Receive payouts on a weekly basis.
Protecting children first
Child safety is a guiding principle. Child sponsorship profiles can be masked so that names, faces, and other identifiable information is protected. Sponsoring a child unlocks the profile.
Robust Reporting
Intuitive reports for donor management, sponsorship management, auditing, and accounting purposes. Whatever information you need regarding your sponorship program is at your fingertips.
Managed roles and permissions
Unlimited administrators! Delegate responsibilities across your organization, and limit access to just the functions necessary, whether that be reporting, administration, or sponsorship program management.
Explore more features!